ACTIVITIES
Date :2 Aralık 2017 Cumhuriyet Eğitim Tarihi Müzesi
Teacher development for ENGLISH LANGUAGE TEACHERS – Dr. Kenan DİKİLİTAŞ
Instructional Material Development for EFL Teachers - Dr. Servet ÇELIK
Date: 23 Aralık 2017 Technology integration into EFL classrooms - Dr. Perihan SAVAŞ
Date: 13 Ocak 2018 Enhancing Language Assessment Literacy - Dr. Aslı SAĞLAM
Date: 17 Şubat 2018 Developing English Speaking Skills - Dr. Kenan DİKILİTAS
Date: 17 Mart 2018 Developing Motivation and Autonomy of EFL Learners - Dr. Elif Canan ONAT
Date: 13 Nisan 2018 Conference
INTSTRUCTORS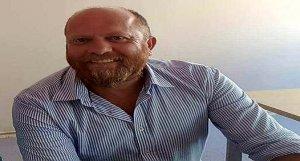 Kenan Dikilitas (Bahçeşehir University, Turkey) is currently conducting research projects for language teachers and mentors. His research interests include language teacher education and applied linguistics. Publications include Developing Language Teacher Autonomy through Action Research, co-authored with C. Griffiths and published by Palgrave Macmillan, several co-edited books of teacher research published by IATEFL, and journal articles in English Language Teaching Journal, Teacher Development and Educational Action Research.
Dr. Servet Çelik is an assistant professor and chair of the Department of Foreign Language Education at Karadeniz Technical University, Turkey. He has also served as a senior researcher for the Scientific and Technological Research Council of Turkey (TÜBİTAK). In this capacity, he coordinated the committee for the development of a new national model for English language instruction in Turkey, overseeing the design of the previous English language teaching curriculum for elementary schools (Grades 2-8), including course content, instructional technologies and materials. He holds a bachelor's degree in ELT from Gazi University, Turkey; a master of education degree in TESOL from the University of Pennsylvania, USA, and a doctoral degree in Literacy, Culture, and Language Education from Indiana University-Bloomington, USA.
Dr. Çelik has extensive experience as an English language teacher educator and has participated in national and international projects relating to curriculum design, initial teacher education, and teacher professional development. He has also led numerous workshops and seminars designed to deepen EFL teachers' knowledge of Turkey's English language teaching curricula and their application in the classroom. Some of his additional research interests include teaching for diversity; intercultural awareness; and the issues surrounding multilingualism and multiculturalism in pluralistic societies. In line with these interests, he has been an active participant in large-scale Turkish and European projects, including service as a national expert for Turkey on the European Commission Directorate-General of Education and Culture project, "How Initial Teacher Education Prepares Student Teachers to Deal with Diversity in the Classroom," in addition to his role as the Executive Co-editor of the international research journal Sustainable Multilingualism (ISSN: 2335-2019) published by De Gruyter.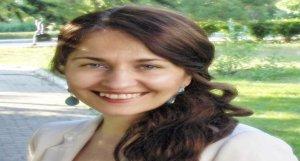 Perihan SAVAŞ is an associate professor in the Department of Foreign Language Education, Faculty of Education at Middle East Technical University in Turkey. She received her B.A. degree in Foreign Language Education and M.A. degree in English Language Teaching from Middle East Technical University. She received her Ph.D. degree in Curriculum and Instruction with a major in TESOL, a cognate in Educational Technology, and a minor in Educational Administration from the University of Florida, USA. She has taught English as a Foreign Language (EFL) learners at different levels of proficiency at Bilkent University and University of Florida Institute of Foreign Languages. She has been working as a teacher educator/trainer in the field of EFL pre-service and in-service teacher education since 1998. Her research interests include integrating technology into EFL curriculum, mobile assisted language learning (MALL), teacher training/faculty support in online education, EFL curriculum/material/task design, and situational leadership in education.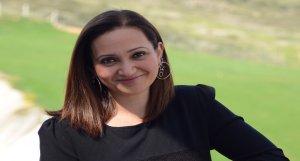 Asli Lidice Gokturk Saglam has been an English teacher in EAP settings for more than 19 years. She holds a PhD. in language testing and assessment. She is an educational technologies enthusiast. Her research interests include; teacher education, educational technology alongside testing and assessment. She shares her reflections about teaching in her blog at http://aslisaglam.edublogs.org/
Teacher_Development_for_language_teachers.rar
Photo Gallery
Yayın: 03.01.2018 - Güncelleme: 10.01.2018 - 14:59 - Görüntülenme: 192 - İlgili Birim :